28 years of experience
To date, we have produced over 600,000 mattresses and beds. Average work experience of employees working in our company is 9-10 years. Long-term experience in the market and expertise guarantee our competitive advantage and high quality of products we produce.

Flexible manufacturing
We use modern production technologies and finalize our products by hand. This helps to create a flexible production system which allows implementing both mass-production needs as well as offering unique custom-made products.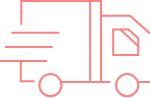 Timely delivery
Reliable supply chain established between our group of companies ensures an uninterrupted supply of raw materials. All this results in timely execution of orders and deliveries. All beds and mattresses are manufactured entirely by us, therefore, we are able to perform constant quality control, ensure required product setup and quickly adapt to changes without any delays.

Risk-free
All our products come with a 2-year warranty, so purchasing from us is more than safe. By establishing a mutual connection, we seek to earn each client's trust and assuredness that all production will be carried out in a consistent and trustworthy manner. In case of the slightest issues, we will promptly offer the best solution for you and your clients.

Excellent quality
Our products meet the highest international quality standards and have received some important recognition. We are proud to say that both our factory and the entire group of companies employ experienced specialists, therefore, top quality is an integral part of our business. Our success is driven by our loyal employees, long-term experience with clients and modern facilities.

Flexible production
Lorem Ipsum is simply dummy text of the printing and typesetting industry. Lorem Ipsum has been the industry's stanthe 1500. Lorem Ipsum is simply dummy text of the printing and typesetting industry. Lorem Ipsum has been the industry's standard dummy text ever since the 1500​
We deliver quality and timely service to all our clients